Do you own or run a holiday let or serviced accommodation property?
Have you ever thought of offering your guests a 'Best Of' guide to your destination which showcases the places they should visit, your recommended places to eat and drink, what to do with the kids, and what to see further afield?
We produce downloadable PDF guides to any destination, with colourful tourist-brochure designs. We can even add information about your property to the guide, giving people the chance to get in touch and book their stay.
These guides are perfect to use as lead magnets, attract direct bookings, or simply add value for your existing guests and mark your property out above the competition!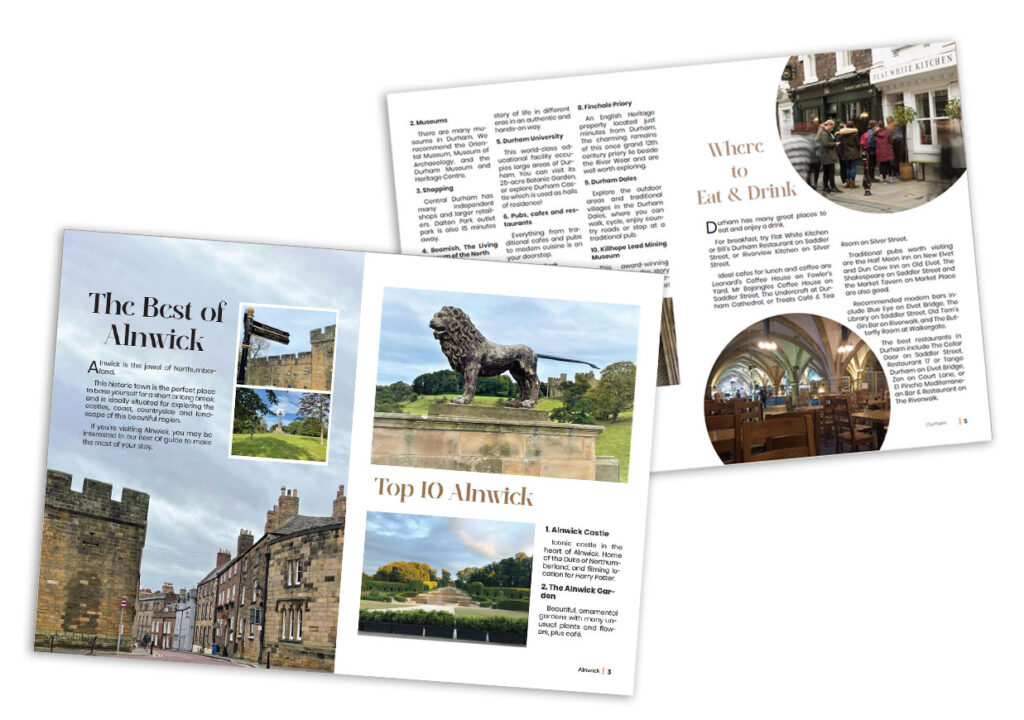 What's Inside?
Each guide is colourful, with attractive photographs and an easy-to-read style.
Depending on the location, the guides are 8-10 pages in length. They include:
Attractive cover design
Top 10 things to see and do
Where to eat and drink, including suggestions for breakfast, lunch, evening meals and places for a drink
Recommendations for the kids (where appropriate)
Places to see further afield
An advert for your property, with booking details
How to Order
Prices start at just £75 – equivalent to just one night's accommodation in most properties, but with unlimited use for all of your future guests.
To order your guide, please conact us here with your location and we'll get back to you.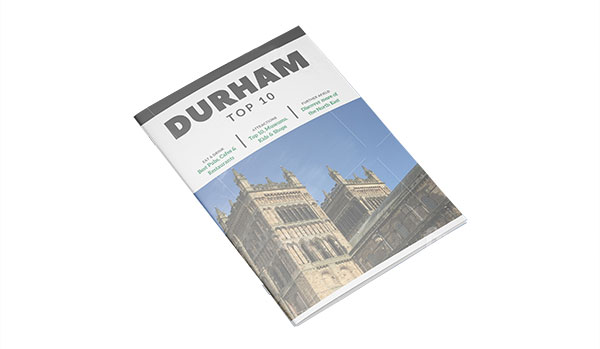 Printed and Bespoke Guides
Why not add even more value with printed versions of your guides to leave in your property, or give out to guests?
We can also offer fully bespoke guides, with information about your property, guest information details, maps, transport information and more!
Contact us today for a quote.