Destinworld Spring Catalogue Available Now
admin
Our Spring 2022 is now available. You can download a copy here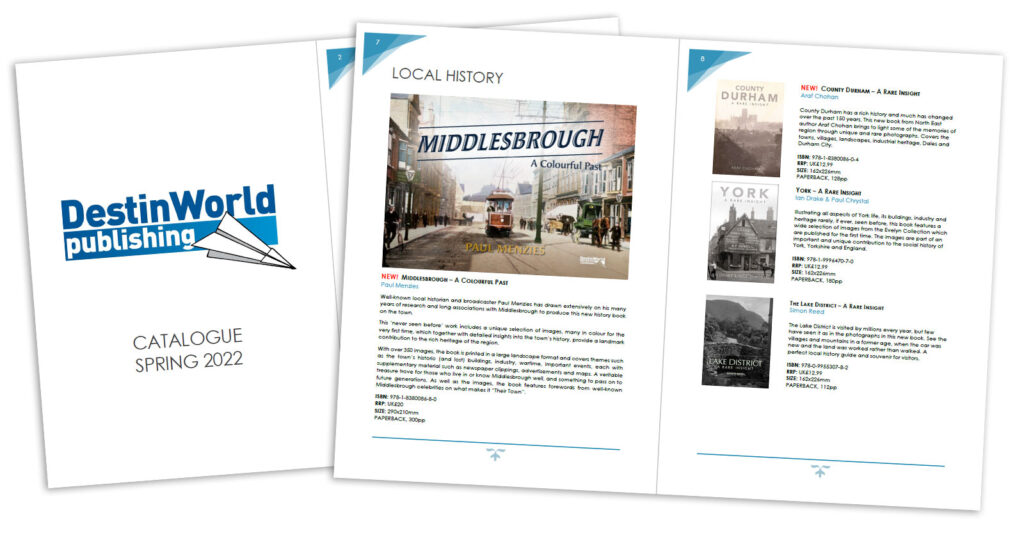 This Spring we bring three important new titles, and still offer our comprehensive range of local history, aviation, Christian, travel, pubs and whisky books.
Coming this spring, we have the following new book titles:
A History of Britain in 100 Objects
by Paul Chrystal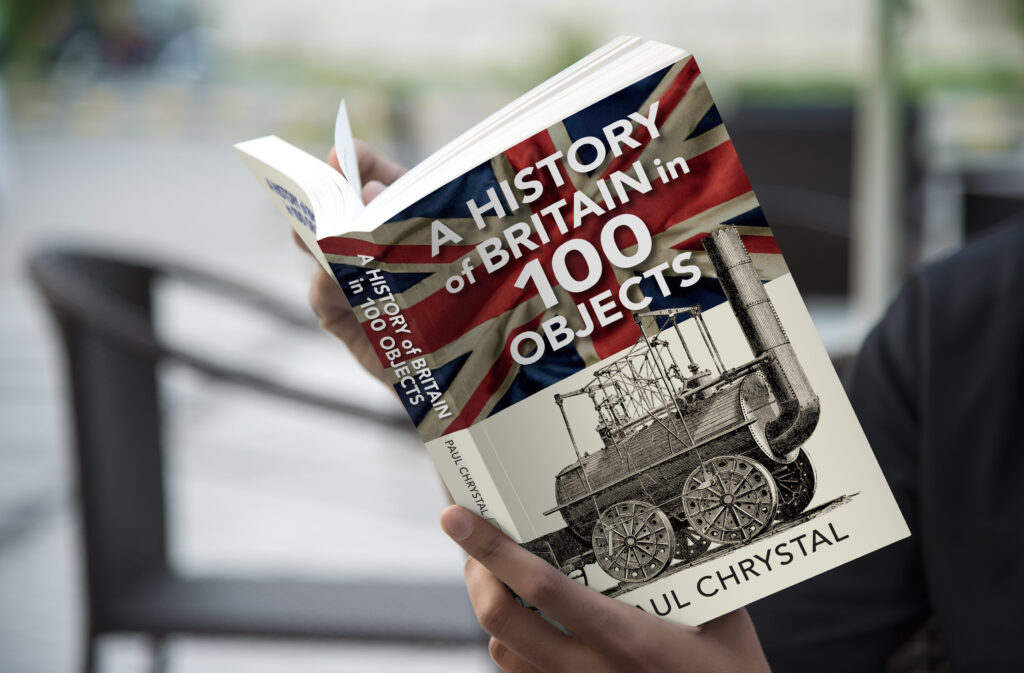 The history of a nation in the objects that define it.
Let one of Britain's best-loved history authors guide you through its past, object by object.
One hundred historically significant objects speak out as emblems of a particular event in Britain's history – from the earliest fossils and stone tools of our ancient ancestors, to the development of a vaccine for coronavirus; from the Magna Carta which defines our justice system to the iconic red telephone box and BBC microphone.
Sections include Prehistory, the Bronze and Iron Ages, Roman Britain, the 'Dark' Ages, Vikings, the Middle Ages, the Tudors, Stuarts and Georgians, the Industrial Revolution, Victorians and the British Empire, World Wars 1 and 2, and the period in-between, and the post-war period.
Features hundreds of images and interesting facts alongside the story of each object.
Paul Chrystal writes features for national newspapers and history magazines and appears regularly on BBC local radio, BBC Radio 4 and on the BBC World Service. A reviewer for Classics for All, he is also the author of around 100 books
Due March 2022
Ancient Truths
by Andrew Killick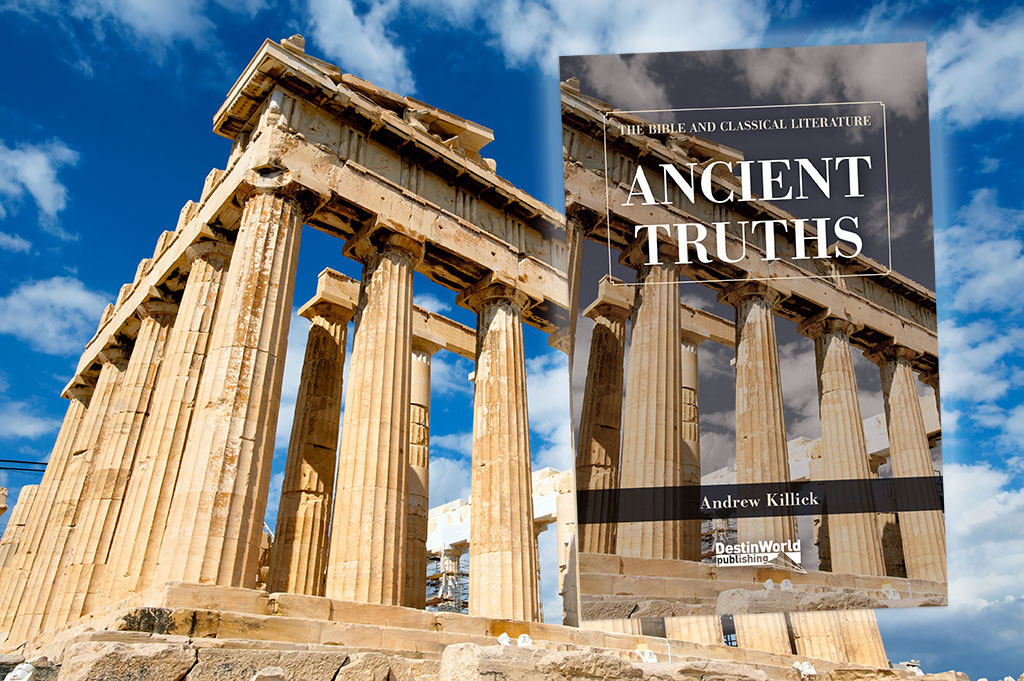 The Greeks, Romans, Jews and Christians all wrestled with the deep questions of life, death and the universe – revenge, blindness, bereavement, pride, superstition, eternity…
Where did they agree? Where did they disagree? And why were Christians so hated and persecuted in the days of the Roman Empire?
Written by a teacher of Classics and expert on the Bible, this book sets out to compare the ancient truths of the Classical and the Biblical writers. Maybe too it will be an eye-opener for readers who are new to the Classical World or the Bible and would like to know more.
Due March 2022
Middlesbrough – A Colourful Past
by Paul Menzies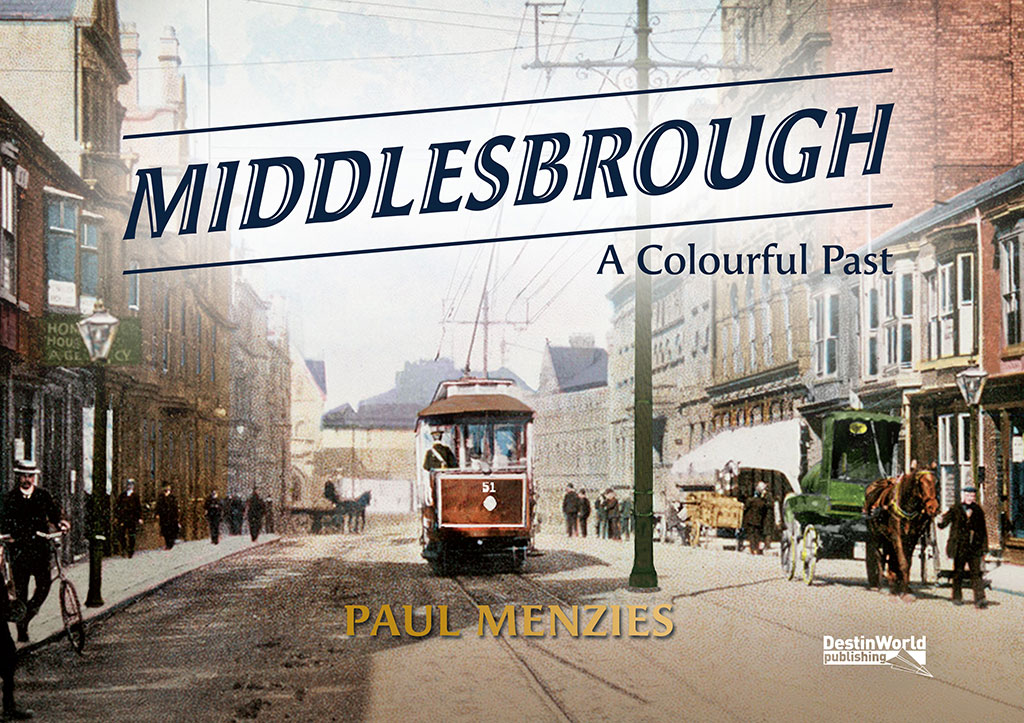 Well-known local historian and broadcaster Paul Menzies has drawn extensively on his many years of research and long associations with Middlesbrough to produce this new history book on the town.
This 'never seen before' work includes a unique selection of images, many in colour for the very first time, which together with detailed insights into the town's history, provide a landmark contribution to the rich heritage of the region.
With over 350 images, the book is printed in a large landscape format and covers themes such as the town's historic (and lost) buildings, industry, wartime, important events, each with supplementary material such as newspaper clippings, advertisements and maps. A veritable treasure trove for those who live in or know Middlesbrough well, and something to pass on to future generations. As well as the images, the book features forewords from well-known Middlesbrough celebrities on what makes it "Their Town".
Due April 2022