Memories of Middlesbrough's Trams
admin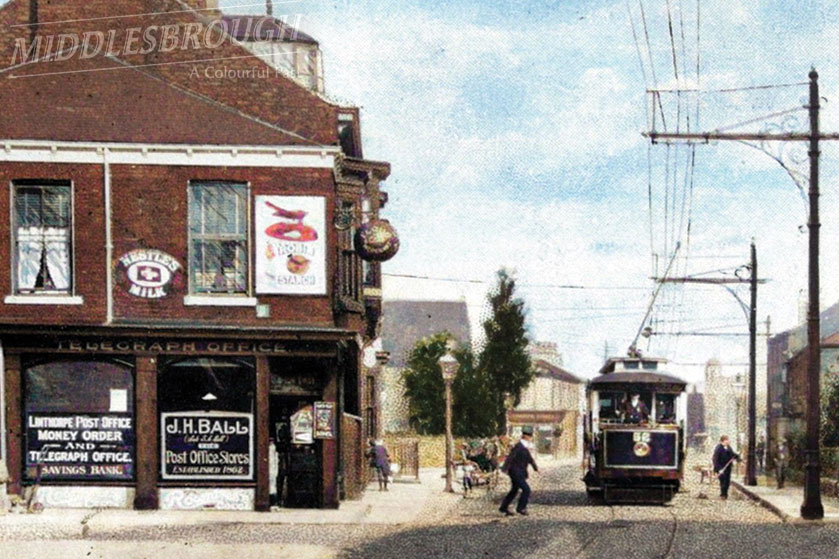 Middlesbrough once had a popular tram system which allowed easy travel both within the town and also to nearby towns.
It comprised two main lines – one ran all the way from Norton Green near Stockton, to North Ormesby and passing through central Middlesbrough (as well as Stockton, Thornaby and Newport).
The other was a shorter, more local route running from the ferry terminus (where the Transporter Bridge is today) to Roman Road near Linthorpe, and crossing the other line where Albert Road and Corporation Road meet.
Middlesbrough's tram system opened in 1898, and was operated by the Middlesbrough, Stockton and Thornaby Electric Tramways Company.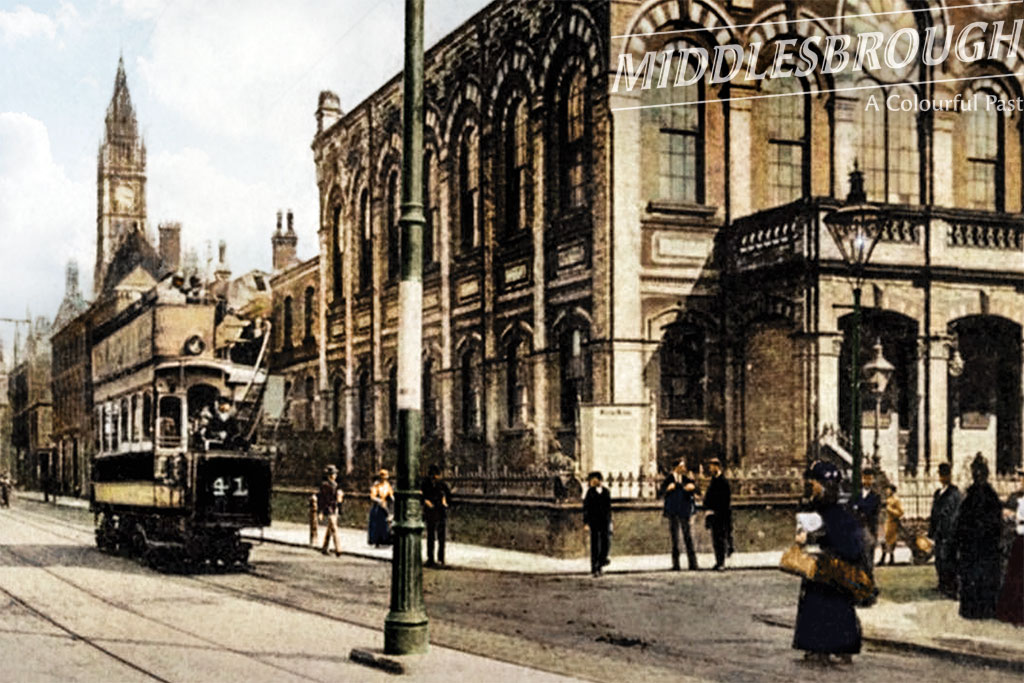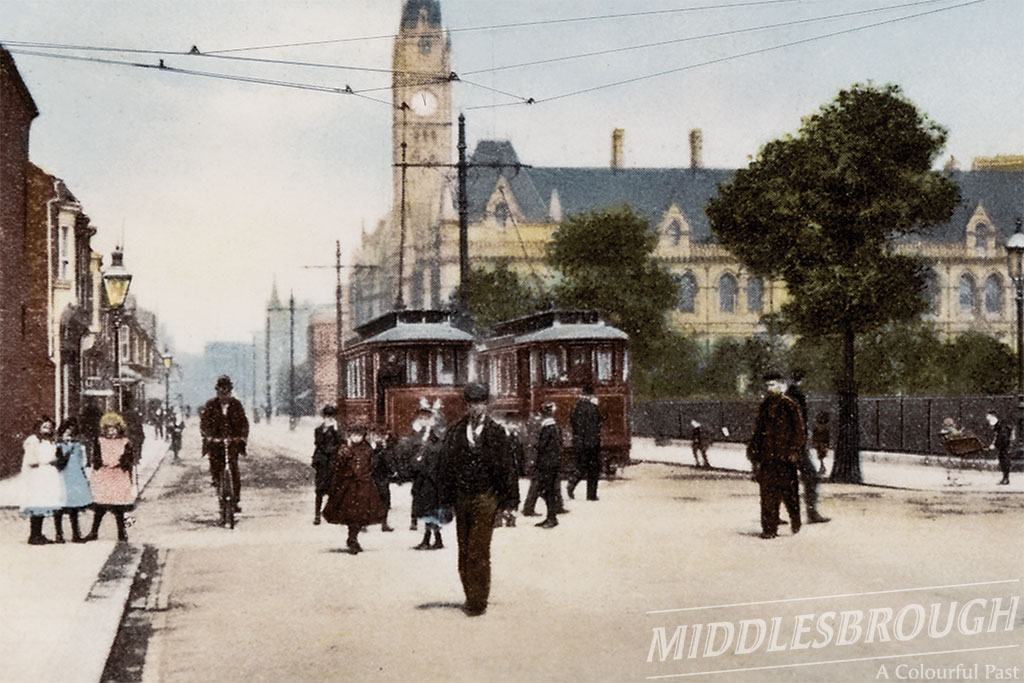 From April 1921 the system was taken over by Middlesbrough Corporation Tramways.
The trams used in Middlesbrough were both single decker (on the route to the river), and double decker on the route to Norton.
The last tram ran in Middlesbrough on 9 June 1934, when the trams were sold off and eventually the rails were lifted.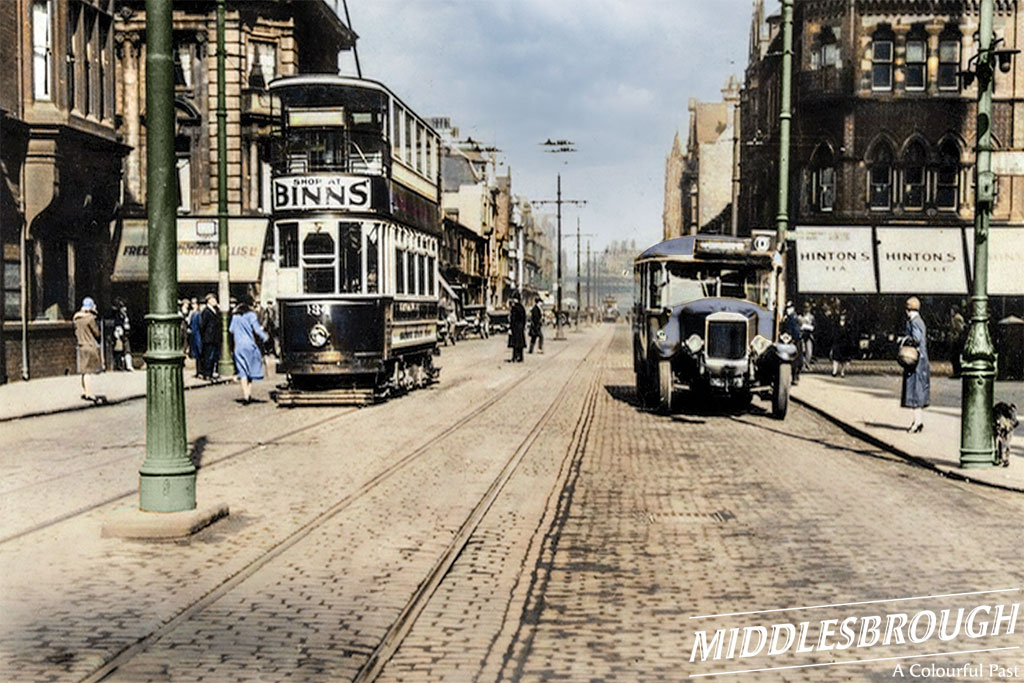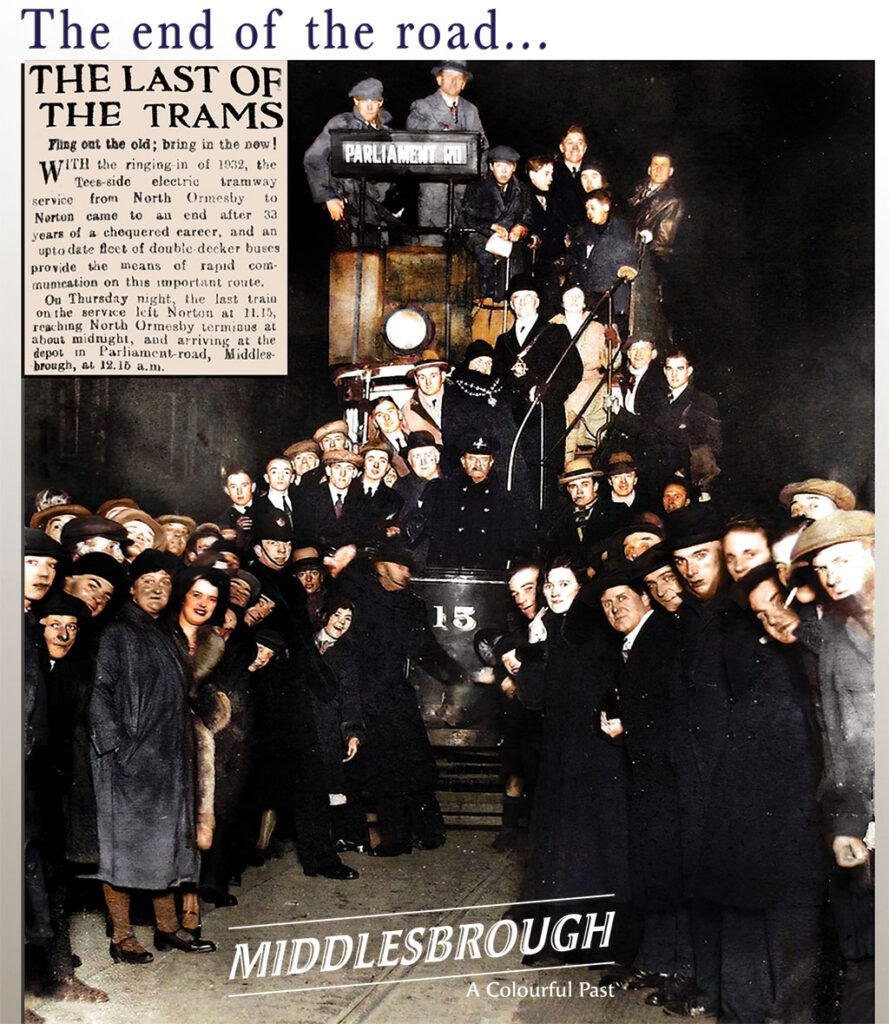 Some, however, still lie buried in the concrete of today's roads!
These pictures all show Middlesbrough trams in operation through their life, and for the first time are in full colour, giving us a rare glimpse of what it looked like in central Middlesbrough when trams were regularly rumbling down the street.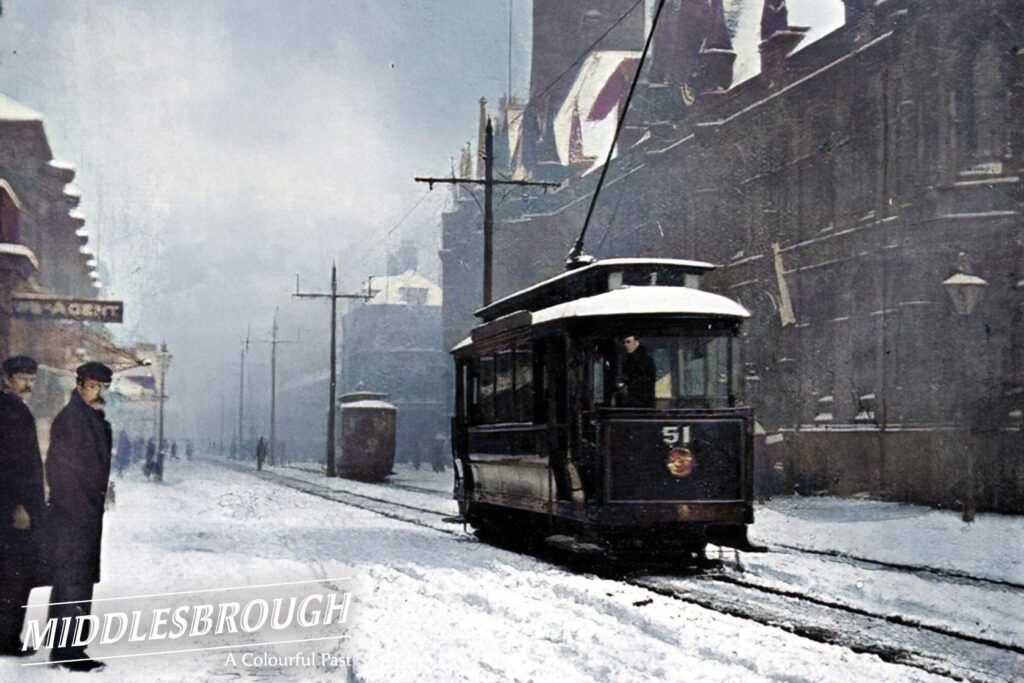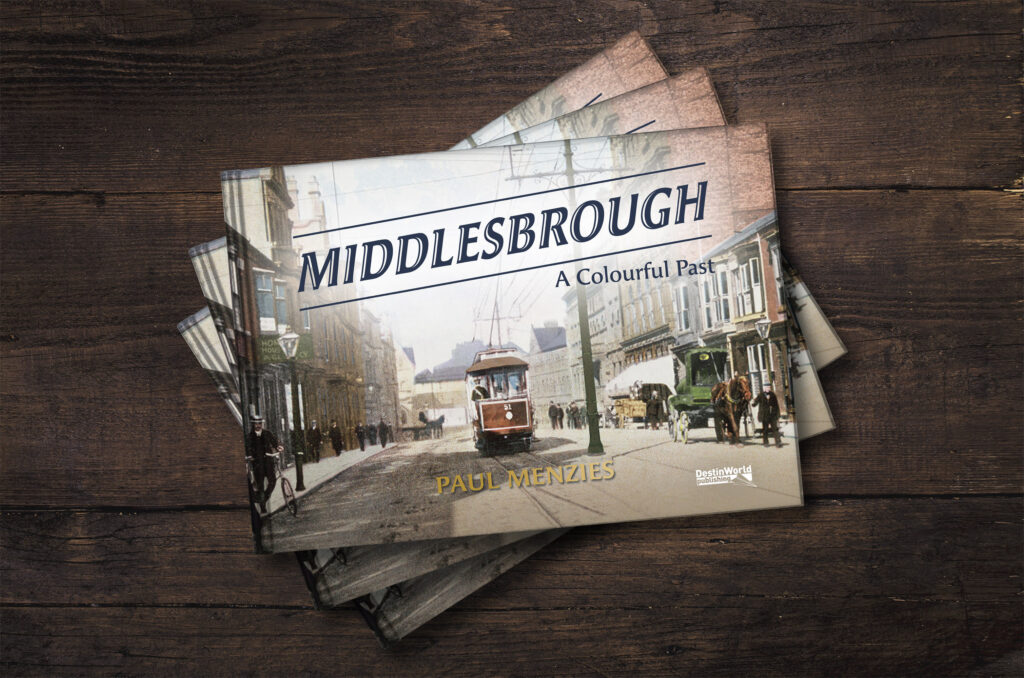 Learn more about Middlesbrough's trams and see pictures of them in action in our books, Middlesbrough – A Colourful Past, and also Middlesbrough – A Century of Change