Remembering Middlesbrough Football Club in Colour
admin
Our newly launched book, Middlesbrough – A Colourful Past is a landmark look at the history of Middlesbrough, and it includes some amazing memories of Middlesbrough Football Club.
Written and designed by local historian and broadcaster Paul Menzies, the book takes the reader on a journey through the history of Middlesbrough in full colour for the first time.
The images in the book have been painstakingly restored, bringing old black and white scenes into vibrant colour, and helping the reader really see and feel what it was like to be there at the time.
Sport has always been an important part of life in Middlesbrough, and none more so than with its football clubs – and most notably, Middlesbrough FC, formed in 1876.
Earliest Photos of Middlesbrough FC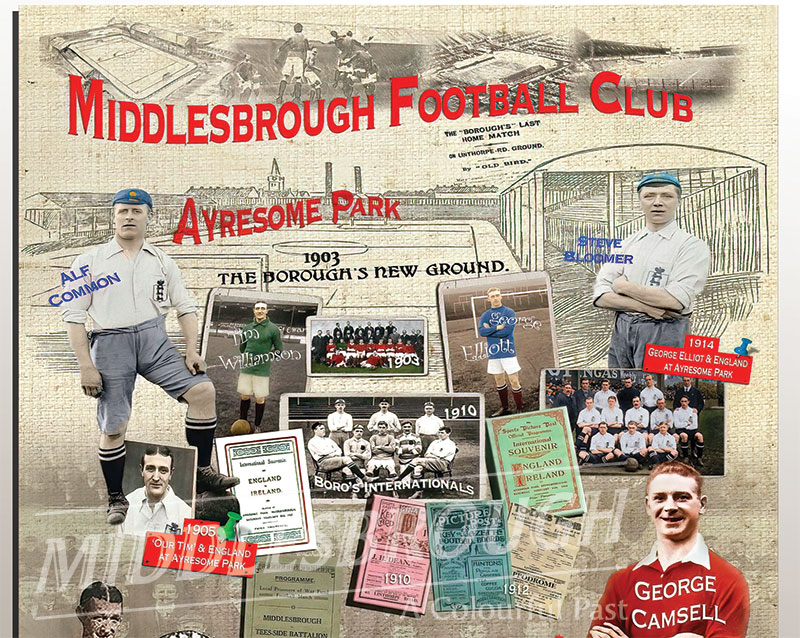 Through the many pieces of archive material and photographs in the author's collection, he has collated some incredible pieces in his new book.
These include press clippings and reports from the earliest days of Middlesbrough FC.
They also include the earliest known photograph of the team, and they wore very different colours on their strip back then.
Unlike today's red, white and black, Middlesbrough FC back then wore purple and black stripes.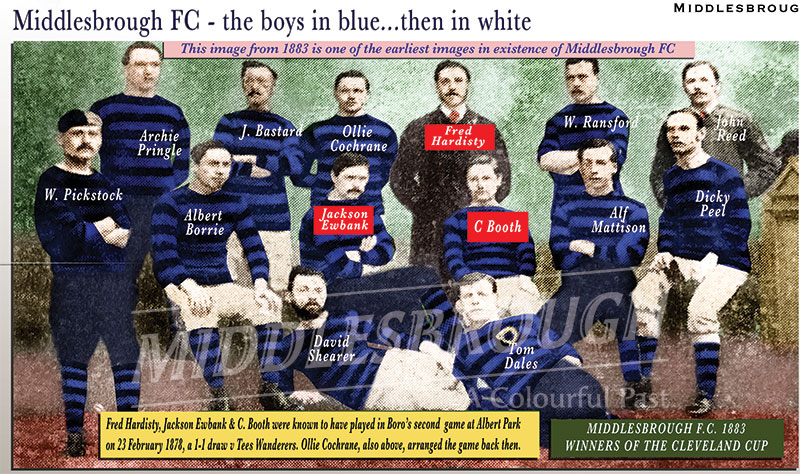 In his 1883 picture of the Middlesbrough FC team, Paul has used careful research to accurately reproduce the colours worn. Members of the squad included Archie Pringle, Jackson Ewbank, Fred Hardisty and Alf Mattison.
There are other pictures of the team, in colour, over subsequent years. Their strips were blue, or white, and depict the team winning cups and trophies in 1886, 1890 and 1895.
Remembering Ayresome Park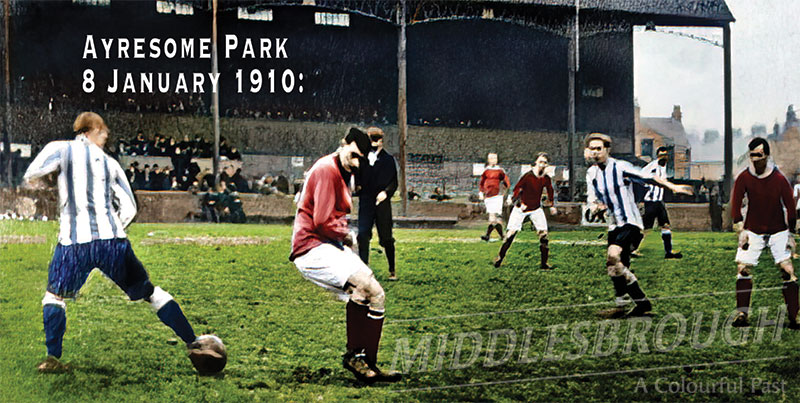 Middlesbrough's home ground has moved around the town over the years.
The first pitch was in Albert Park, and later on Linthorpe Road. But the most famous was their permanent home from 1903 to 1995 – Ayresome Park, which today is the site of a housing development.
In the book you'll see early drawings and depictions of Ayresom Park, and also full colour pictures of famous matches, players and events held there.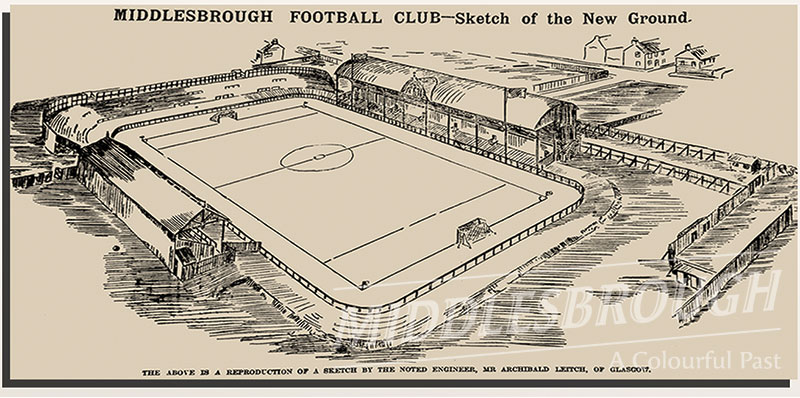 The Ladies Were Famous Too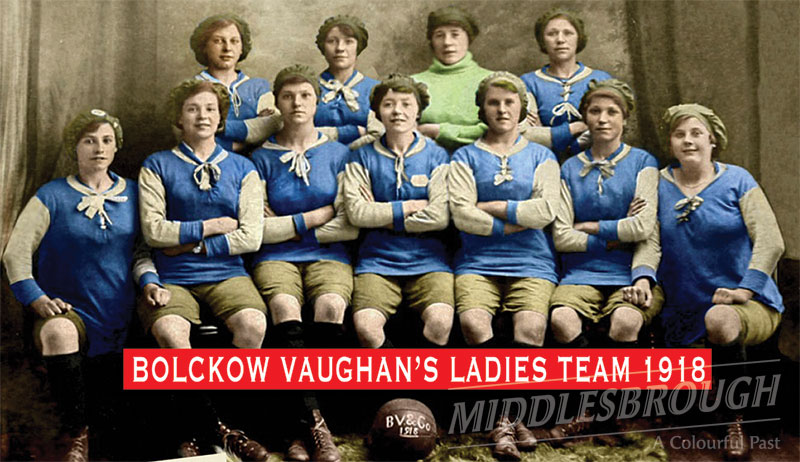 Womens' football was also an important factor in Middlesbrough.
During World War I the employment of women brought the rise of Munitionettes Football, with a number of local teams formed in 1917.
On 18 May that year, the Tyne, Wear & Munitionettes Challenge Cup final replay was held at Ayresome Park where a bumper crowd of 22,000 fans watched Bolckow Vaughan Ladies lose 5-0 to Blyth Spartans Munitions Girls.
Middlesbrough – A Colourful Past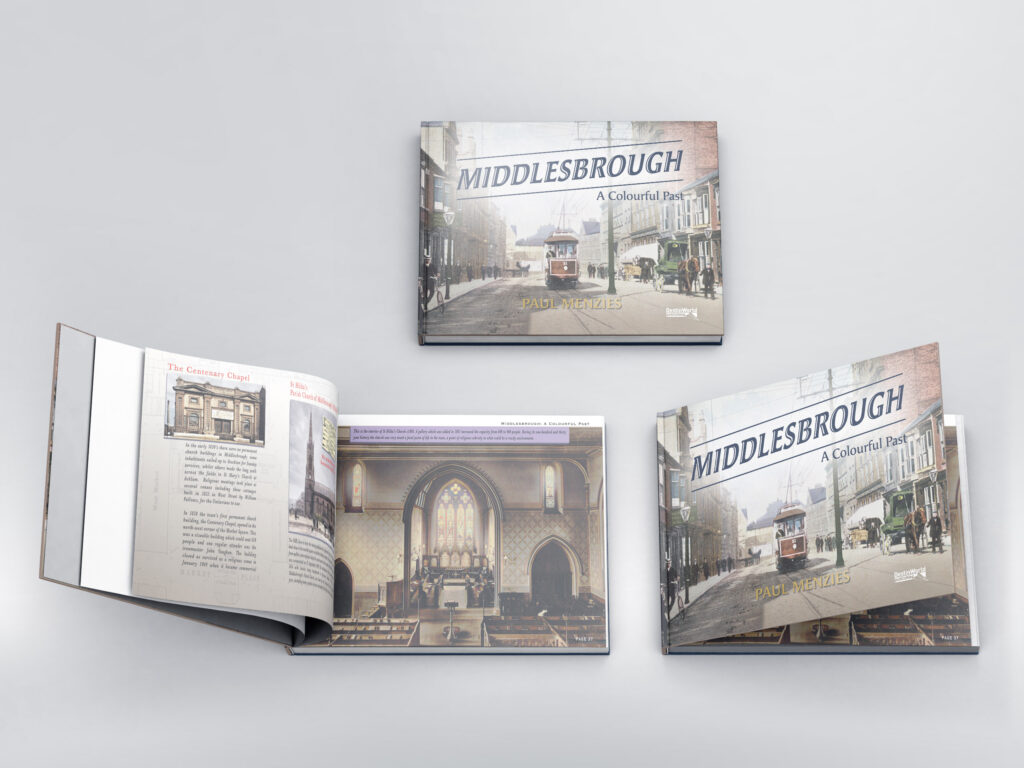 If you have an interest in the history of sport on Teesside and in Middlesbrough itself, then Middlesbrough – A Colourful Past, by Paul Menzies will be a delight to read.
Football is only one aspect covered, with cricket, hockey, boating, horse racing, boxing, athletics and skating history all reproduced in full colour.
The book also looks at the entire history of the town, including many of its famous buildings, streets, landmarks and much more! A great gift idea for any Middlesbrough or Boro fan!