Discover the Roman Legacy in the North of England
admin
Out now is a new book from Destinworld Publishing and Roman expect Paul Chrystal, entitled The Romans in the North of England.
Covering the entire area, from Buxton and Lincolnshire in the south to Carlisle and Hadrian's Wall in the north; from Brough in the east to Chester in the west, this is a comprehensive and interesting read and guide to the key sites chosen by the Romans for settlement, defence and trade.
With useful maps, each chapter of the book deals with a different part of the north of England, so you can easily use the book as a guide on your travels, or to plan visits accordingly. In each, the various Roman sites of note are described and explained, along with what can be seen today, a bit of their history, and what has been found there during excavations and investigations.
In the Appendices, you'll find a handy timelines, plus reference guides to the Roman Emperors and Roman units serving in 'Britannia', plus an index of places.
Key Roman Sites
The key Roman sites in the North of England for anyone looking to discover more include:
Hadrian's Wall – probably the most famous site, stretching across the country from near Carlisle in the west to near Newcastle in the east. Much of the wall is still in place, and there are interesting forts and museums to discover along the way.
Binchester Roman Fort – in County Durham, built to defend the famous Dere Street Roman road.
Rudston Villa – home to some of the finest Roman mosaics and painted plaster walls ever discovered in the country. You'll find it in East Yorkshire near Scarborough.
Aldborough – Today's village is built on the site of a Romano-British town, and before that a Celtic capital. It was known as Isurium Brigantum. There is an interesting museum here displaying relics of the town and mosaics.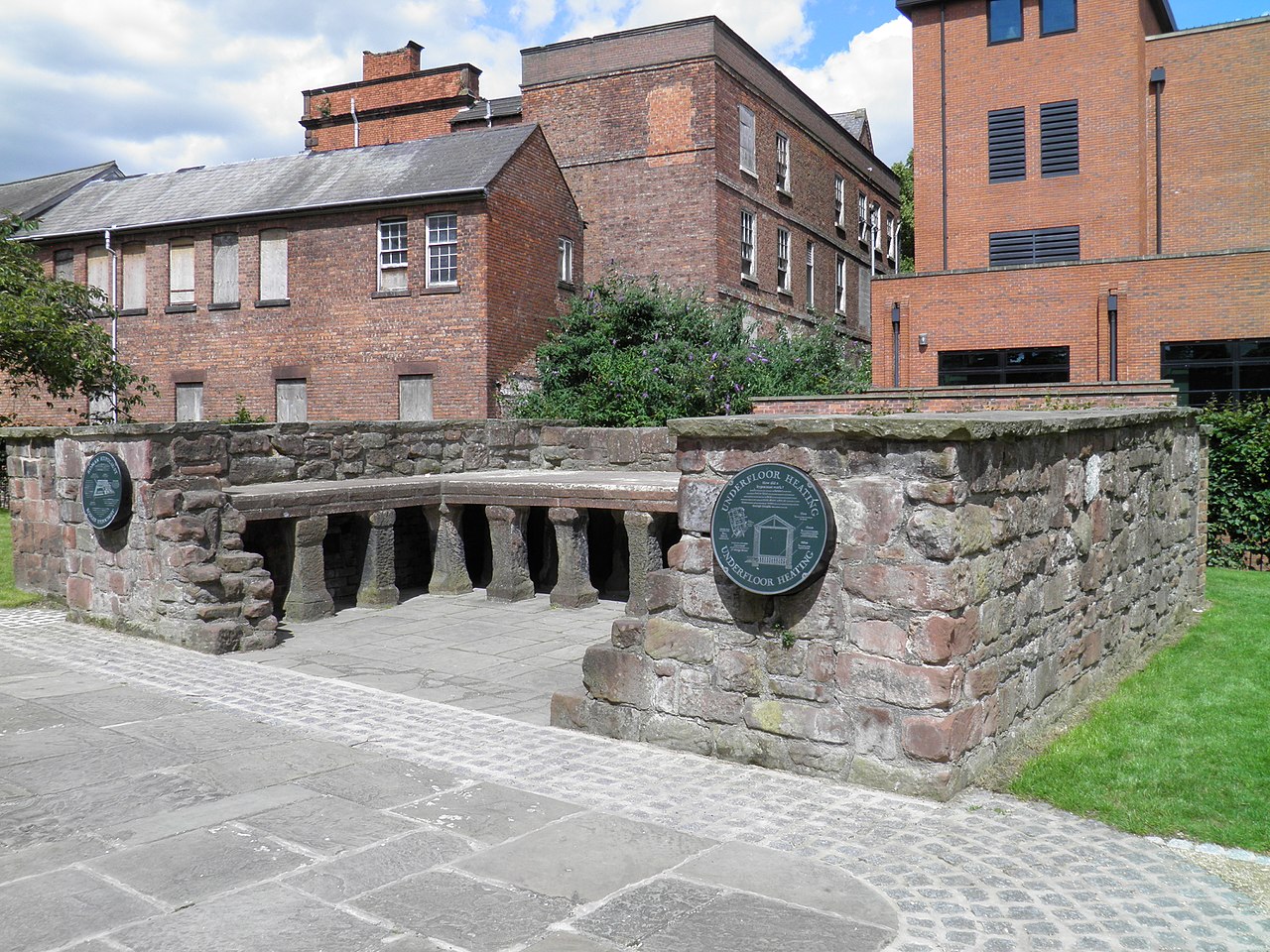 Chester – Once a large Roman town and site of the Deva Victrix Roman fortress. Today you can find many relics of the fortress and Roman town, including the Roman Amphitheatre and parts of the towers.
York – Famous for its Viking and Medieval history, York was also a major Roman town and there are many monuments and relics relating to this period in the town and its museums.
About the Author
Paul Chrystal was educated at the Universities of Hull and Southampton where he took degrees in Classics. He writes for national newspapers and history magazines and appears regularly on BBC local radio, BBC Radio 4 and on the BBC World Service. He is also the author of around 100 books, and articles on a wide range of subjects, including many on classical literature, ancient warfare and the social history of ancient Greece and Rome.
The Romans in the North of England
Paul Chrystal
£12.99
Out Now.