Our Complete Guide to Scotland's Whisky Distilleries
admin
Whisky fans the world over will love this new resource from Destinworld Publishing.
Scottish Whisky Distilleries is a complete guide to all active distilleries operating across Scotland, and creating the much loved single malt Scotch whisky, as well as blended whiskies and other products.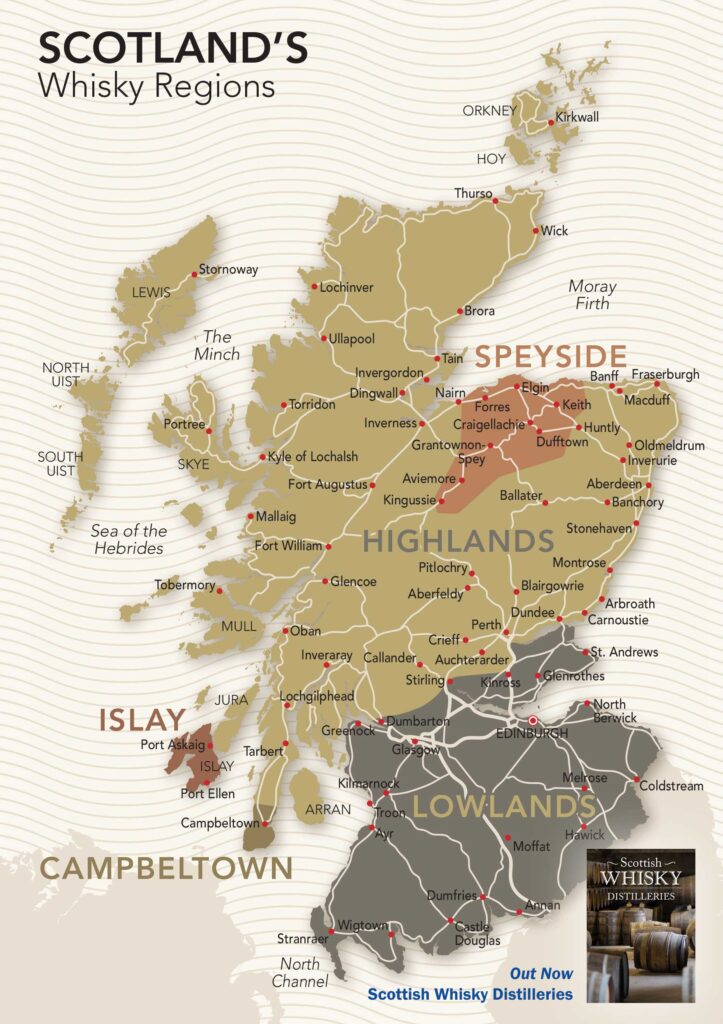 Scotland is seen as the spiritual home of single malt whisky. Across the main whisky producing regions – Campbeltown, Highland, Islay, Lowland and Speyside – there are hundreds of distilleries each creating highly refined whiskies.
Many of these distilleries are open to the public, where you can visit and learn more about their craft, their unique process and ingredients, and perhaps sample a wee dram before you leave.
Scottish Whisky Distilleries covers all of these places, and includes details on their visitor centres and opening times, plus the history of each distillery and how they produce their whisky.
The full colour guide book is packed with photographs and maps, highlighting the best of Scotland's whisky producing, its landscapes, and the people involved in this exciting industry.
Learn about which distilleries are the oldest, where Scotch whisky was invented, which new craft distilleries are challenging the norm and creating new, sustainable products, and how the ingredients local to each distillery creates the distinguished taste found in the whiskies produced by each one.
This colourful, photographic book will entertain both the whisky enthusiast and the tourist planning a trip to Scotland. It acts as both tour guide and whisky guide.

Scottish Field Magazine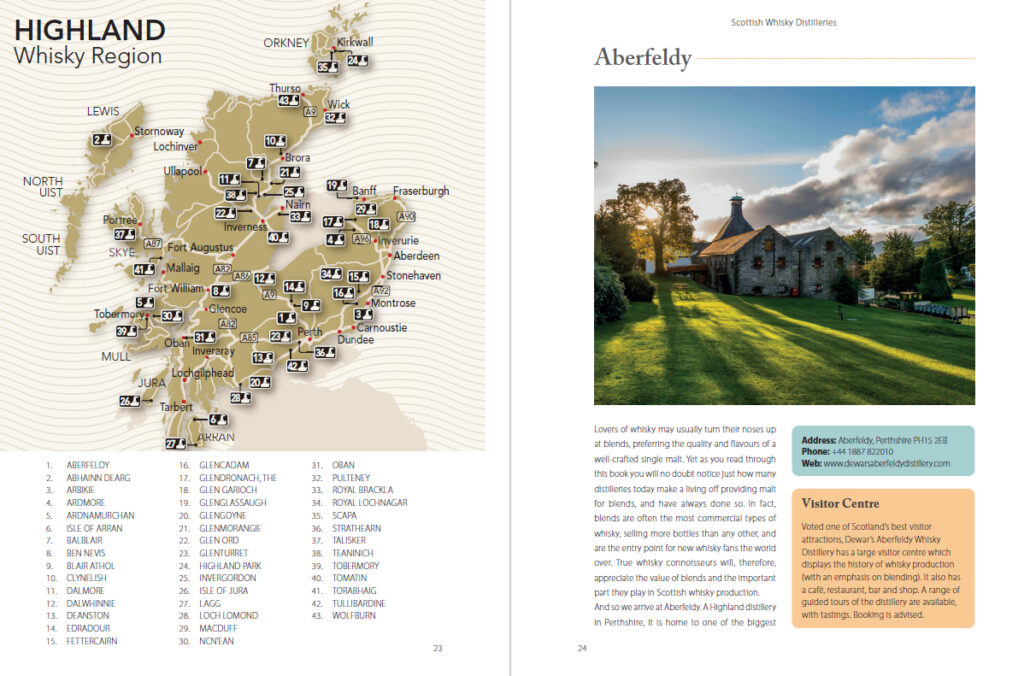 How many whisky distilleries are included?
There are 121 active distilleries listed in the book.
Other content includes a guide to the best whisky bars in Scotland, plus How Whisky is Made and a guide to the whisky regions of Scotland.