The Most Expensive Bottles of Whisky of All Time
admin
Whisky is a drink loved by millions around the world.
Whether you prefer American, Canadian, Japanese, Irish, Scottish or any of the many other styles produced, there are so many different flavours and types to enjoy.
However, for many whisky is an investment – something that can realise a huge increase in value owing to the rarity of the bottling, cask or distillery, or because of its cult status or rarity.
Scotch whisky in particular has seen a massive rise in prices for rare or older bottles, and collectors editions are now more popular than ever – where limited bottlings are released. For the luck few who manage to buy a bottle of some of these releases, you can be sure their value will go up over time if kept in good condition.
Often, the most expensive bottles are those sold at auctions, where whisky fans battle to buy something they consider very valuable.
As a result, we have seen some of the most expensive bottles of whisky of all time sold in this manner.
So which are the most expensive bottles of whisky of all time?
The Macallan Fine and Rare 60 Year Old
Sold at Sotheby's in 2019 for £1.5 million, this took the title of the most expensive bottle of whisky ever sold at auction at the time.
This example of the 57 vintage single-malts produced by The Macallan have become particularly coveted by whisky collectors over the years, so it's no surprise this one garnered so much attention when the auction day arrived. There are only 14 bottles of this in existence.
The Macallan Michael Dillon 1926
This 60-year old bottle was sold for £1.2 million in 2018. It was special because it came from the famous cask #263, which was filled in 1923 and not released until 1999. It featured hand-painted art by the artist Michael Dillon.
The Macallan Valerio Adami 1926
In 2020 around 1,640 bidders pushed the price of this bottle up to the winning bid of £825,000 thanks to its rarity. Only 12 bottles of it were produced from this 1926 cask.
The Macallan Peter Blake 1926
This 60-year old bottle was sold for £751,703 in 2018. It was another example which came from the famous cask #263, which was filled in 1923 and not bottled until 1986; even then, there were only 40 bottles produced.
The Macallan Red Collection
Technically not a bottle, but a collection of six bottles, the Macallan Red Collection sold at Sotheby's Auctions in November 2020 for £756,400.
The collection included two of the oldest bottles released by the distillery, at 74 and 78 years old.
What about whisky I can buy?
Of course, aside from auctions, there are many expensive whisky brands and bottles that you can buy from traders and whisky stockists today.
Like in the above auction list, The Macallan's whiskies continue to be among the most coveted – especially those special one-off and limited release bottlings.
The Dalmore 62 and 64 are also expensive and rare bottles to find, owing to their age and rarity.
A bottle of Glenfiddich Janet Sheed Roberts 1955 Reserve could set you back over £80,000.
Meanwhile, the Springbank 1919 bottle from Campbeltown could cost £70,000.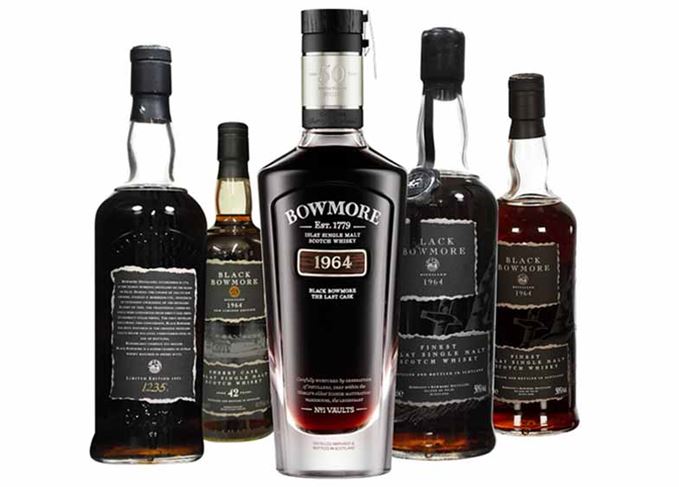 The iconic Bowmore Black range is credited with changing the whisky scene, could today fetch up to $75,000 (despite selling for £100 when first released!).
If you peruse websites like The Whisky Exchange and browse the well known distillery brands, you can always find rarer bottles which sell for over £1,000. These prices are a little easier to swallow, but still provide an asset which is sure to go up in value when looked after carefully.
Or maybe you'd want to sample this rare elixir and taste the decades-old whisky inside!
Scottish Whisky Distilleries Guide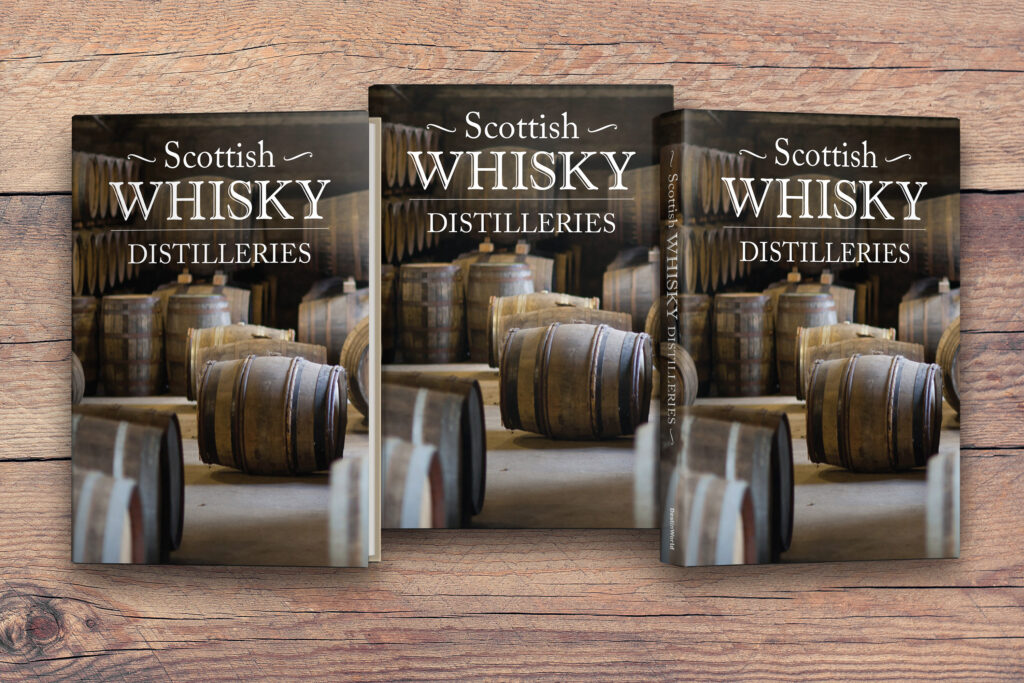 In our book, Scottish Whisky Distilleries, you can learn about the hundreds of distilleries operating today across Scotland and its different whisky producing regions.
The book covers every whisky, with those that are open to the public – or of some historical importance – covered in more detail.
You'll learn the history, the famous products, and details of how to visit and sample their whiskies.
Packed full of colour photography, this is a fantastic guide to Scotch whisky and distilleries, and perfect for the visitor to Scotland.