A Whisky Tour of Islay
admin
The small Scottish island of Islay is one of the most unique whisky producing regions.
Thanks to its isolation, the flavours produced in its whiskies is often different to any others found across Scotland, or in whiskies around the world.
Islay's whiskies are often defined by their peaty, smoky and maritime flavours because of the make-up of the island's geography and its location in the North Atlantic ocean.
Some of these whiskies are considered only palatable by experienced whisky fans, or those with a taste for very strong flavours. Laphroaig in particular has a very unique and medicinal flavour unlike almost any other whisky.
Visiting Islay
Islay makes the perfect retreat for whisky fans who can enjoy touring its distilleries, all within relatively close proximity to each other.
At present, there are nine established distilleries on Islay. But smaller independent whisky distilleries are often cropping up across Scotland and it seems likely new ones will appear on Islay.
Islay is easy to reach by ferry, which link the mainland and other islands to Port Ellen and Port Askaig, two of the main towns on the island.
You can also fly to Islay from Glasgow.
If you have a car, it's easy to get around Islay and explore the island and its distilleries.
Those without a car can use the two bus routes which link different parts of Islay from the central town of Bowmore.
Touring Islay's Distilleries
All nine of Islay's distilleries are open to the public, with visitor centres and/or tours of their facilities on offer – particularly during the summer season. So you can easily explore the island's distilleries and discover more about their histories and the whiskies they produce.
Often it's best to book your visits in advance to confirm opening times and avoid disappointment.
The Islay distilleries are:
Ardbeg
One of the three famous distilleries along Islay's southern shore, Ardbeg (alongside Lagavulin and Laphroaig) is known today for its distinctive peaty flavour, so common to this island.
If you make it to this remote corner of Scotland, you'll be rewarded with incredible views, a wonderful café, and the chance to join a tour to discover how Ardbeg is made and sample a dram.
Ardnahoe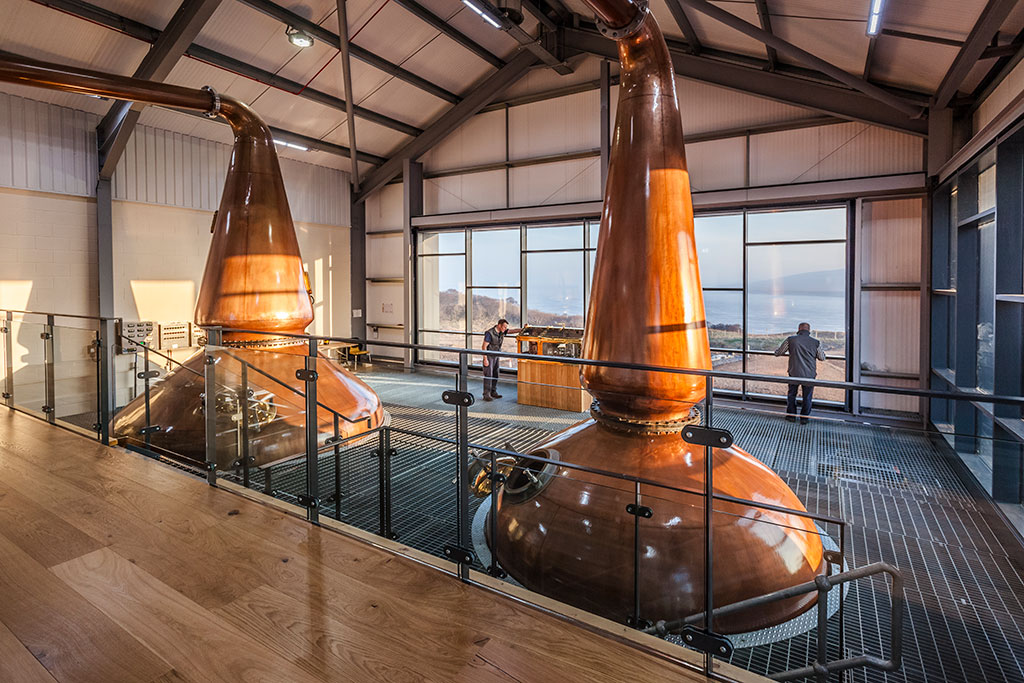 The newest of Islay's distilleries, opening in 2019. It is, as its website explains 'one Scottish family's dream unfolding as well as being the next chapter in the captivating story of the Whisky Isle of Islay.'
Open daily, with tours, a restaurant and fantastic views towards Jura. Take home a bottle of the spirit at the end of your tour.
Bowmore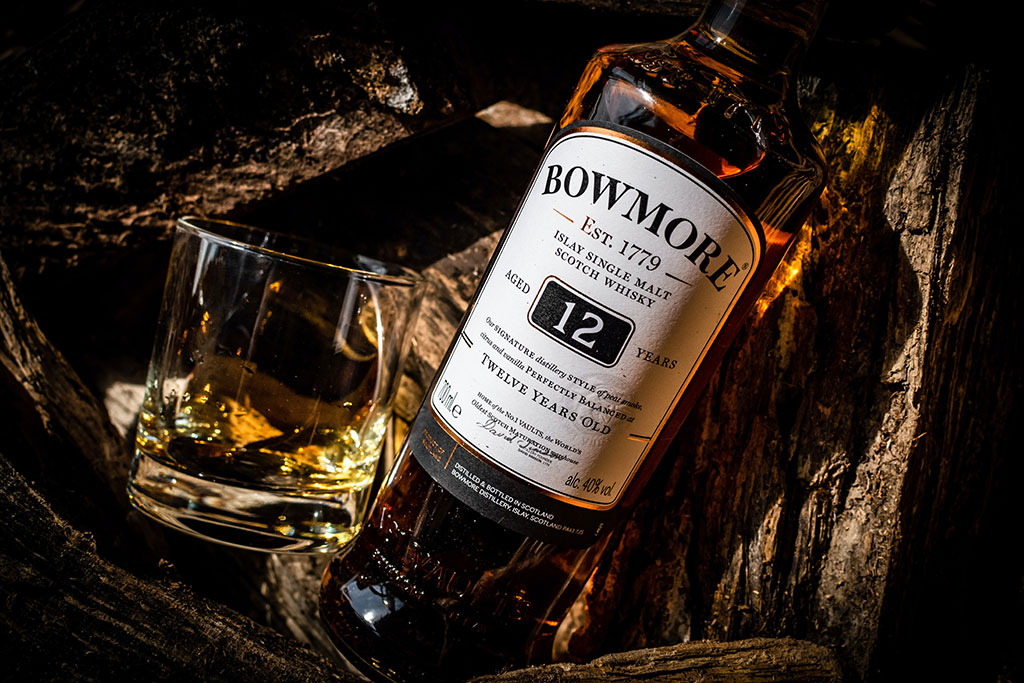 Bowmore is the oldest distillery on Islay. It was founded by a local entrepreneur in 1779, and then rebuilt into its current form in 1840.
Its single malts are typically peaty and smoky as you would expect from Islay, often with a salty and fruity taste. Its location is stunning and worth visiting.
There is a gift shop on site, and Bowmore offers a range of tours of the distillery, culminating in a dram in the Whisky Tasting Bar.
Bruichladdich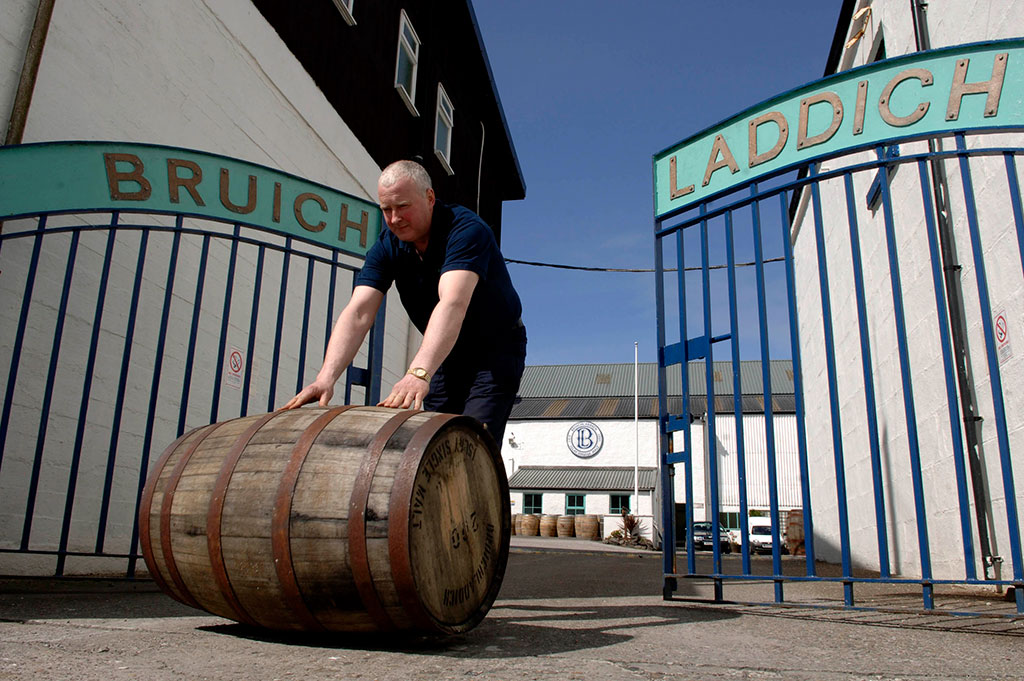 Bruichladdich has one of Islay whisky's most interesting stories. Having been founded in 1881 the owners of the then-largest distillery in Scotland (Dundashill in Glasgow), they aimed to produce the popular, peaty Islay style whisky for use in blends. Its buildings and equipment were new and production began at a pace.
Then began a long rollercoaster ride for the distillery, seeing periods of closure, and many changes of ownership. In fact, when it closed in 1994 it looked like time had been called on Bruichladdich for good – until entrepreneurs stepped in to rescue it in 2000.
Take a tour of the distillery, learn about its history in the visitor centre, or enjoy refreshments and products in the gift shop.
Bunnahabhain
Islay's most northerly distillery, Bunnahabhain is a purpose-built little community down a farm track near Port Askaig. It includes the distillery buildings, workers cottages and a pier where steam ships used to deliver supplies and take away barrels of whisky.
Journeying down the track is an Islay whisky fan pilgrimage. The distillery offers tours and tastings, as well as a visitor centre, cafe and shop.
Caol Ila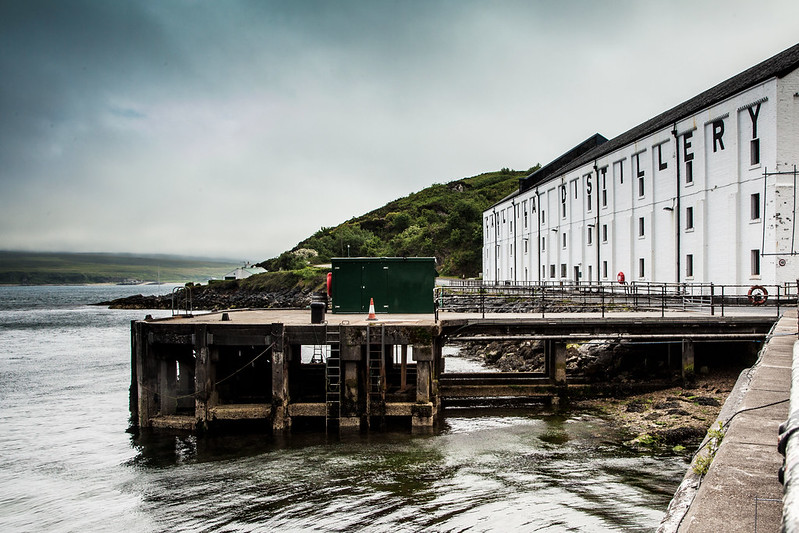 With a shoreside location just outside Port Askaig, facing the island of Jura, Caol Ila's distillery is remarkably modern for its age. While it was founded in 1846, much of the site was demolished and rebuilt in the 1970s. Today it produces much of the blend that goes to make Johnnie Walker, but it is also gaining a reputation of its own thanks to the growing taste for Islay's whiskies.
Three different tours are offered, from a quick visit to the distillery and surroundings, to a luxury chocolate and whisky tasting, and a longer Cask Strength Experience where you can taste the rarer produce.
www.malts.com/en-row/distilleries/caol-ila
Kilchoman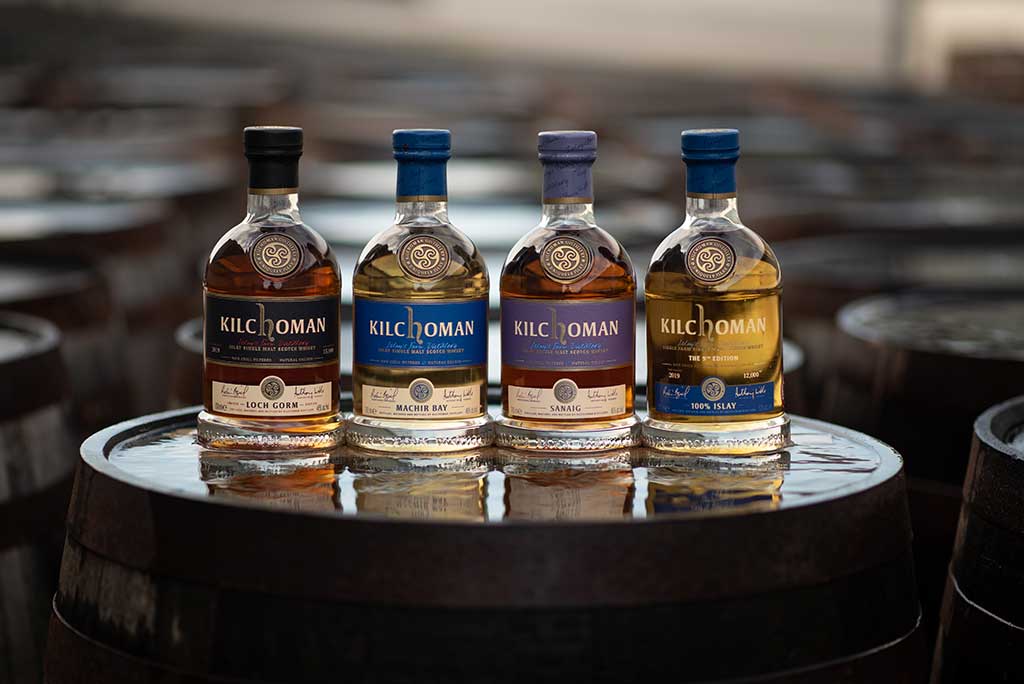 One of Islay's smaller distilleries, its only truly independent one, and the first to be built on Island in 124 years. Kilchoman is based on Rockside Farm and utilising barley grown on site, and water from a dam on the stream passing through the farm. It revives the idea of farm distilling, which was once the norm before commercialism took over the industry. It opened in 2005 and released its first 3-year-old single malt in 2009. A new visitor centre was opened in 2020. Further products were released at later dates as the spirit matured.
Lagavulin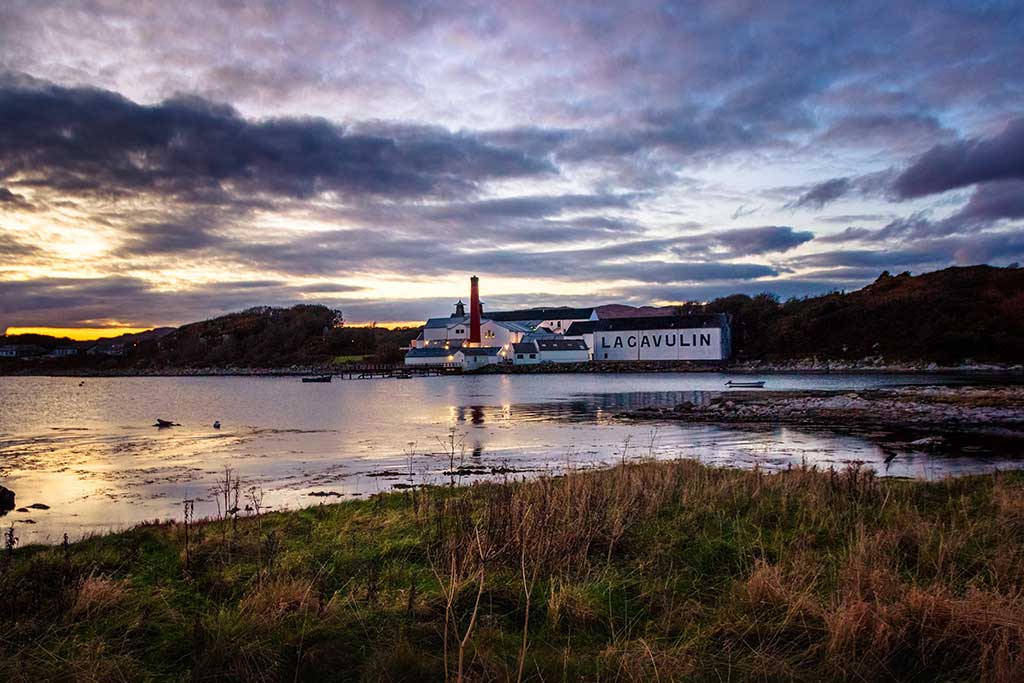 Lagavulin is one of Islay's (and even Scotch whisky's) true survivors. Opened in the early 1800s, it initially supplied a shop in Glasgow owned by the distillery's owner. It went on to produce blends, like White Horse, and eventually producing its own single malts which quickly gained good reputation.
The Lagavulin 16-year-old is probably the distillery's most popular among whisky fans.
Visitors can tour the distillery and watch Lagavulin being produced in the pear shaped stills, and witness the slow maturation process. Three different length tours are available.
www.malts.com/enrow/distilleries/lagavulin
Laphroaig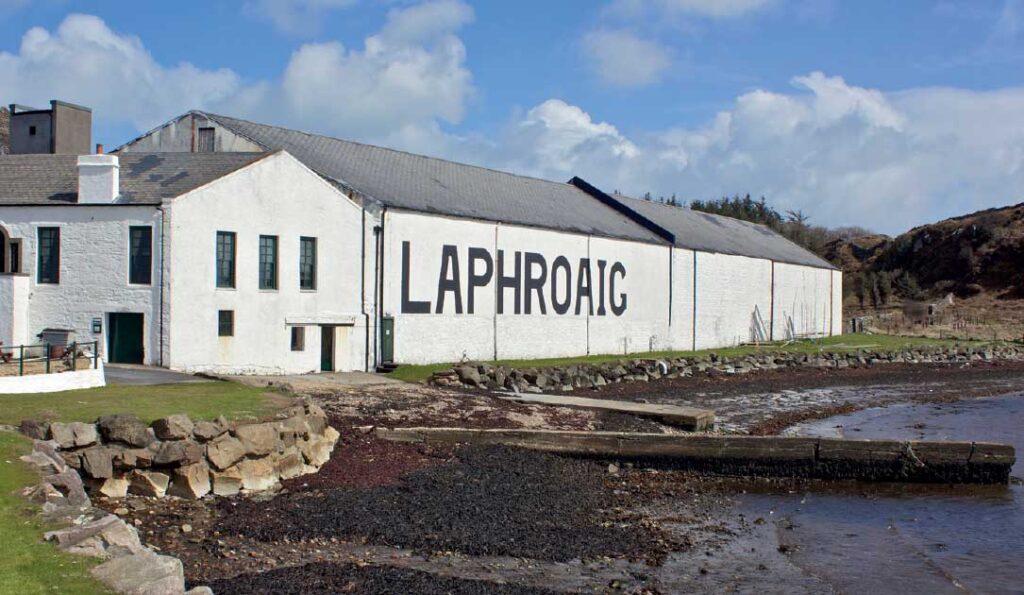 One of the most distinctive and highly regarded Scottish whiskies, Laphroaig takes peat and smoke to new levels. Naturally these flavourings are expected given its Islay location, where peat bogs influence the taste of all the island's distilleries, but with Laphroaig there's a complex array of additional flavours, causing many to liken it to cough medicine, seaweed, soap and iodine. On paper it doesn't sound appealing, and many new to whisky find it hard to take to. But Laphroaig has many fans who consider it a true connoisseur's whisky.
Open year round (usually closed Tuesday and Wednesday in the winter months), visitors can take a tour of the distillery, learn about the process and the history of Laphroaig, and indulge in their large shop selling all kinds of gifts.
Scottish Whisky Distilleries – The Book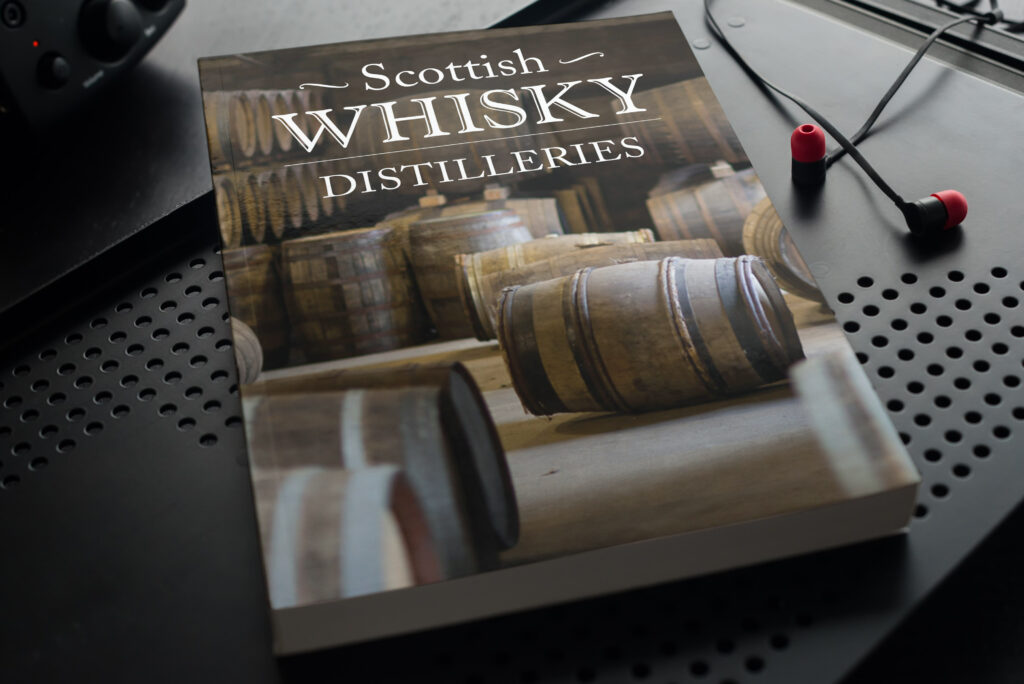 Scottish Whisky Distilleries is the perfect companion for whisky lovers and those exploring Scotland's distilleries.
This guide lists every active distillery across all Scottish whisky producing regions, including Islay, and details their history, visitor facilities and tours, and production methods. It is full of colour photographs, maps and lots of extra content to delight whisky lovers.